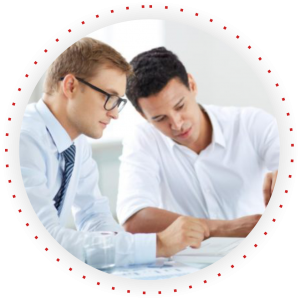 Target Pumps Pvt. Ltd, a reputed company pioneer in manufacturing of quality and a wide range of submersible pumps, motors, monoblocks, cables, starters, pump controllers, winding wire & all accessories related to the submersibles. Target has operating multilocation production and operation units in worldwide & running successfully from 2013 in India & Gulf Countries. Being a leading manufacturer of submersible products we have excelled in the field of sales & marketing, installation and distribution as well as we also believe to maintain a relationship with customers through providing best after sales service within a TAT.
We are someone who believe in staying connected to roots. It said somewhere that to grow you need to adapt your surviving environment  similarly target pumps pvt. ltd are growing by adopting latest technology but keeping ourselves connected to roots by following our ancestral methodology to develop our products. The methodology used to develop target pumps are followed from the era when mankind had started accepting technology in their lives. So we assure our customers to give our best and we will service for the best.
Target Pumps Pvt.Ltd., was founded in 2013, under the direction of his Director. We specialize in submersible pumps, Motors, Monoblocks, Cables, Starters, pumps controllers, winding wire, & all accessories related to the submersibles. Our products are of highest quality and standard which are made in India. We export our wide range of products in all over Gulf Country companies. Target Pumps put his tireless efforts to maintain  very good relations with our customers by setting up policies in providing quality products and good services as per requirement of the customer. This makes us one of the leading company in the market.